How safe are dental x-rays?
Radiation exposure can come from many sources including home appliances, the sun, minerals in the soil and x-rays. Exposure to radiation can damage cells and lead to cancer. Fortunately, the amount of radiation individuals are exposed to from dental x-rays is extremely small. Advancements in dental x-ray technology have helped limit the exposure of radiation by focusing on smaller areas and shorter exposure times. Federal laws require that x-ray machines be checked for safety and accuracy every 2 years.
Dental x-rays are important though because they can detect small incipient decay and caries below the gum line and other decay/abnormalities that cannot be seen by the naked eye. X-rays enable the doctor to diagnose cavities and therefore treat them before they become so extensive as to require more aggressive treatment such as a root canal.
There are no strict guidelines as to how many x-rays should be taken on each patient per year, and dentists are trained to weigh the benefits vs. the risk of radiation exposure when recommending x-rays for patients, and consider many components (patient's age, oral health, etc…). Your dentist should provide a lead-lined cover when taking x-rays. You should let your dentist know if you are pregnant, or undergoing any major treatment for an illness or surgery.
---
What are digital x-rays? Are they better than regular x-rays?
Digital x-ray machines, introduced over the last decade, limit the radiation to the small area being imaged, making the risk of radiation exposure to patients insignificant. Some of the benefits of digital x-rays over traditional film x-rays include:
less radiation – digital x-rays use up to 90% less radiation than traditional film x-rays
higher quality images reduce error – digital radiography uses sensors to develop the picture which is then produced on a computer screen where the tooth structure can be enlarged or magnified for better diagnosis
shorter dental appointments – traditional x-rays use chemicals to process the film which takes much longer than digital x-rays to process
easy duplication / transfer – digital x-rays are processed quickly and can be seen on the computer as soon as they are taken – they can be easily printed and/or transferred electronically to a dental specialist for review.
** Island Ohana Dental uses digital x-rays exclusively.
---
Are Amalgam or "silver" fillings safe?
Amalgam is a common silver-colored material used to fill cavities. Amalgams contain a toxic substance called mercury which is mixed with other metals such as, silver, copper, tin and zinc to form a stable alloy which dentists have used for over 100 years to fill and preserve decayed teeth. Over the past several years, concerns have been raised about the safety of amalgams and a possible link to a number of illnesses/diseases such as autism, Alzheimer's disease and multiple sclerosis.
In 2006, several large scale studies conducted by the National Institutes of Health concluded that amalgam fillings were safe. The American Dental Association (ADA) and FDA have also found amalgam fillings to be safe and no link between mercury-based fillings and disease.
FDA has reviewed the best available scientific evidence to determine whether the low levels of mercury vapor associated with dental amalgam fillings are a cause for concern. Based on this evidence, FDA considers dental amalgam fillings safe for adults and children ages 6 and above. The amount of mercury measured in the bodies of people with dental amalgam fillings is well below levels associated with adverse health effects. Even in adults and children ages 6 and above who have fifteen or more amalgam surfaces, mercury exposure due to dental amalgam fillings has been found to be far below the lowest levels associated with harm. Clinical studies in adults and children ages 6 and above have also found no link between dental amalgam fillings and health problems.
There are advantages to amalgam fillings over composite resin or "white" fillings. Amalgam fillings tend to last longer than resin-based fillings and they cost less as well. Because they consider it a cosmetic choice, unless the cavity is on a front tooth, most insurance companies will not fully reimburse for a resin-based filling.
** Island Ohana Dental offers both composite and amalgam fillings. Patients are given the choice with and advised on treatment by our doctors.
---
Is teeth whitening safe?
Teeth whitening is the process of removing stains or discoloration from teeth in order to make them look whiter. There are two main mechanisms to achieve this – using a peroxide-based bleaching agent (either over the counter or prescription level from a doctor's office), or non-bleach whitening agents such as whitening toothpastes that contain polishing or chemical agents designed to improve tooth appearance by removing surface stains.
Teeth whitening is relatively safe but can have side effects. The two side effects that occur most frequently are temporary tooth sensitivity and mild irritation around the gum area.
Teeth whitening using bleach will not work on all teeth. Yellowish teeth respond well to bleaching, however brownish or grayish/bluish teeth with deep stains do not and may require several visits/treatments to lighten. Porcelain veneers and crowns do not respond to teeth whitening products at all.
Whitening is not permanent. Keeping your teeth bright takes commitment and maintenance. To achieve the best possible results, it is best to discuss your options with your dentist first before undertaking any teeth whitening process.
** Island Ohana Dental does provide prescription strength teeth bleaching systems
---
How important is fluoride?
Research shows that the use of fluoride dramatically reduces the level of tooth decay and cavities in both children and adults. It not only strengthens the tooth enamel structure so teeth are more resistant to acid attacks, but it also acts to repair, or re-mineralize areas where acid attacks have already begun, essentially reversing early tooth decay.
Fluoride is a naturally occurring mineral in all water sources, even the oceans. The use of fluoride through topical means such as toothpaste, oral rinses and professionally applied fluoride therapies is an effective and safe method for reducing tooth decay and maintaining overall oral health.
Individuals with gum recession and/or root exposure should consider using fluoride rinse and prescription strength fluoride toothpaste which provide higher levels of fluoride.
** Island Ohana Dental encourages and provides prescription strength toothpaste for purchase
---
Island Ohana Dental Payment Information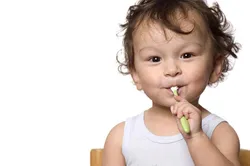 Insurance Information
Island Ohana Dental is currently accepting the following: • HDS • HMSA • HMAA • Metlife • Tricare • Cigna • United Healthcare • GEHA • Guardian • Aetna • Medicaid (children)
Financing Information
As a service to our patients we are pleased to offer specialized financing. CareCredit offers minimum monthly payments that comfortably fit into every budget. We also accept these major credit cards.
Please let us know if you have any other questions about services, procedures, payment and financing options here at Island Ohana Dental.